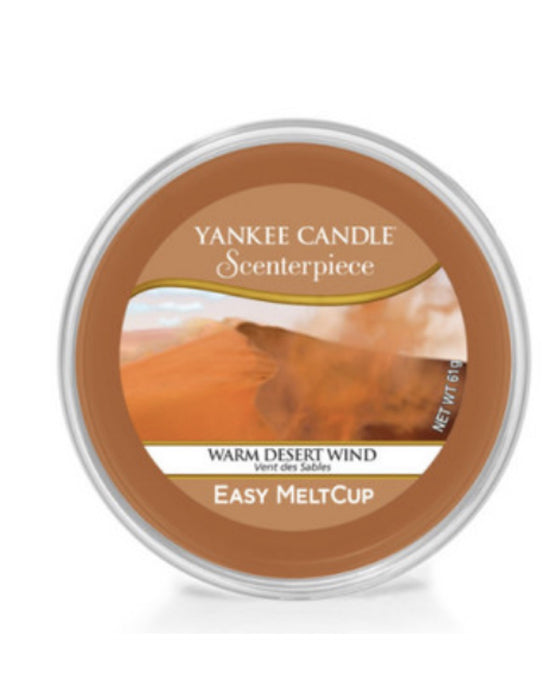 Warm Desert Wind Scenterpiece Easy Meltcup
About This Fragrance
A scent of open space and distant lands brushed with smoked vanilla and patchouli.
Fragrance Notes:
Top: Ozone Air, Sheer Cotton
Mid: Smoked Vanilla, Incense
Base: Patchouli
Top note is the initial impression of the fragrance, middle note is the main body of the scent and base is its final impression.
About Scenterpiece Easy MeltCup
Wax-filled, heat resistant plastic cups mean you never have to touch the wax or wait for it to cool. Available in a range of authentic fragrances, cups can be used and reused for up to 24 hours of fragrance each.
Scenterpiece Easy Meltcup to use with Scenterpiece Warmer