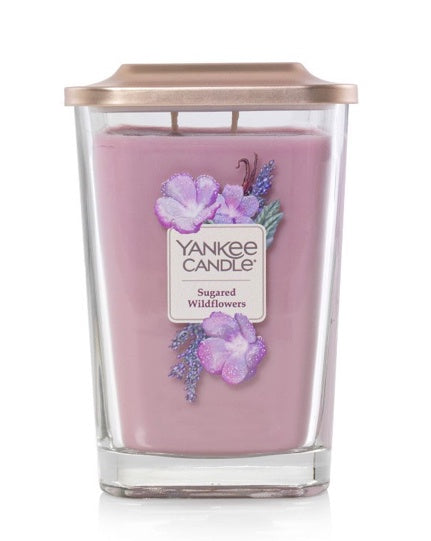 Sugared Wildflowers Large 2-Wick Square Candle
About This Fragrance
An eclectic bouquet of wildflowers with pops of lavender and cool eucalyptus-sweet and enticing.
Fragrance Notes:
Top: Lavender, Eucalyptus, Sage
Mid: Geranium, Orchid, Sugar Crystals
Base: Coconut, Vanilla Musk
Top note is the initial impression of the fragrances, middle note is the main body of the scent and base is its final impression.
About Large 2-Wick Square Candles
Soft corners and an updated silhouette perfect for showcasing your style in any room. Quality, thick-cut glass adds impressive dimension and makes these candles so very gift worthy. The fragrance inside is just as special complex, nuanced and infused with pure, natural extracts. And we designed the brushed metal lid to fit nicely under the candle to create a pedestal to bring your decor options to a whole new level. Enjoy the beautiful label or peel it off for decorating versatility. With 2 wicks to increase the fragrance experience and the ambiance.