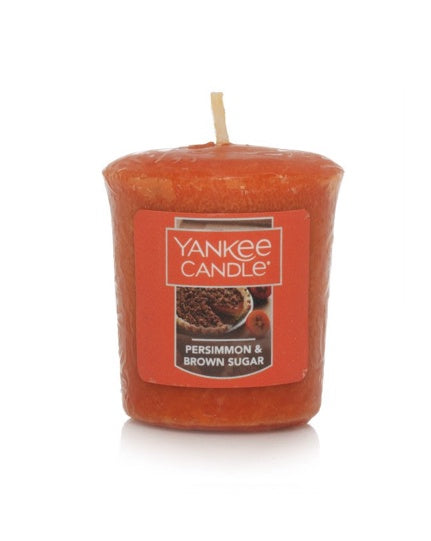 Persimmon & Brown Sugar Samplers Votive Candle
About This Fragrance
A fresh market pie of ripe persimmon with sweet, golden pastry. . . a homemade delight.
Fragrance Notes
Top: Ripe Persimmon, Harvest Apple
Mid: Brown Sugar, Crystallized Ginger, Cinnamon
Base: Vanilla Bean, Clove
Top note is the initial impression of the fragrance, middle note is the main body of the scent and base is its final impression.
About Samplers Votive Candles
The votive form provides the perfect size to sample a fragrance and, at the same time, give a small room a big burst of fragrance. The wick safely extinguishes once all the wax is consumed. A perfect match to all of our decorative, votive-holding accessories. Samplers Votive Candles are 1.75 ounces. (Up to 15 hours burn time)