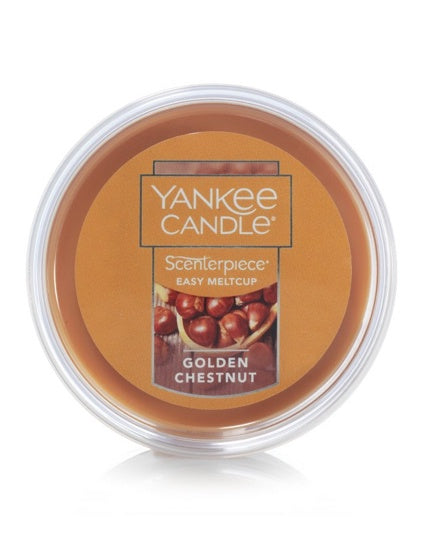 Golden Chestnut Scenterpiece Easy MeltCup
About This Fragrance
Grab a scoop of warm chestnuts roasted with ground spices, woodsy herbs, and a touch of citrus.
Fragrance Notes
Top: Cinnamon Bark, Orange, Cardamom
Mid: Smoked Chestnuts, Jasmine
Base: Cedar, Amber, Sandalwood
Top note is the initial impression of the fragrance, middle note is the main body of the scent and base is its final impression.
About Scenterpiece Easy MeltCup
Wax-filled, heat resistant plastic cups mean you never have to touch the wax or wait for it to cool. Available in a range of authentic fragrances, cups can be used and reused for up to 24 hours of fragrance each.
Scenterpiece Easy Meltcup to use with Scenterpiece Warmer