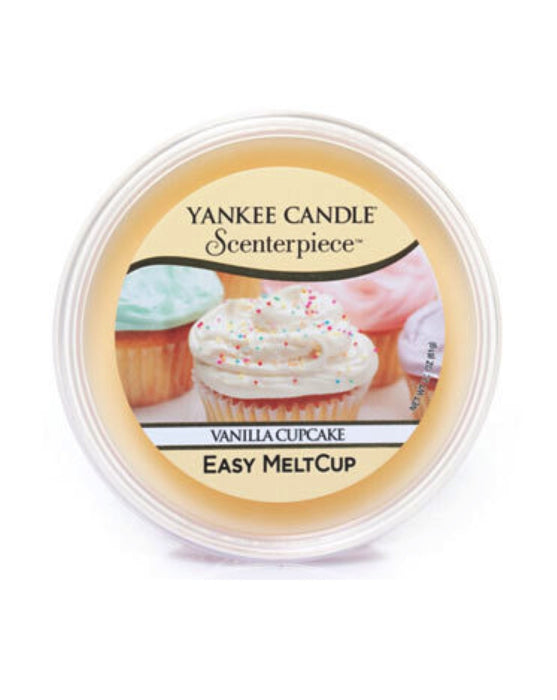 Vanilla Cupcake Scenterpiece Easy Meltcup
About This Fragrance
The rich, creamy aroma of vanilla cupcakes with hints of lemon and lots of buttery icing.
Fragrance Notes
Top: Vanilla Icing, Malted Sugar
Mid: Cake Batter, Chocolate
Base: Cocoa, Vanilla Bean
Top note is the initial impression of the fragrance, middle note is the main body of the scent and base is its final impression.
About Scenterpiece Easy MeltCup
Wax-filled, heat resistant plastic cups mean you never have to touch the wax or wait for it to cool. Available in a range of authentic fragrances, cups can be used and reused for up to 24 hours of fragrance each.
Scenterpiece Easy Meltcup to use with Scenterpiece Warmer