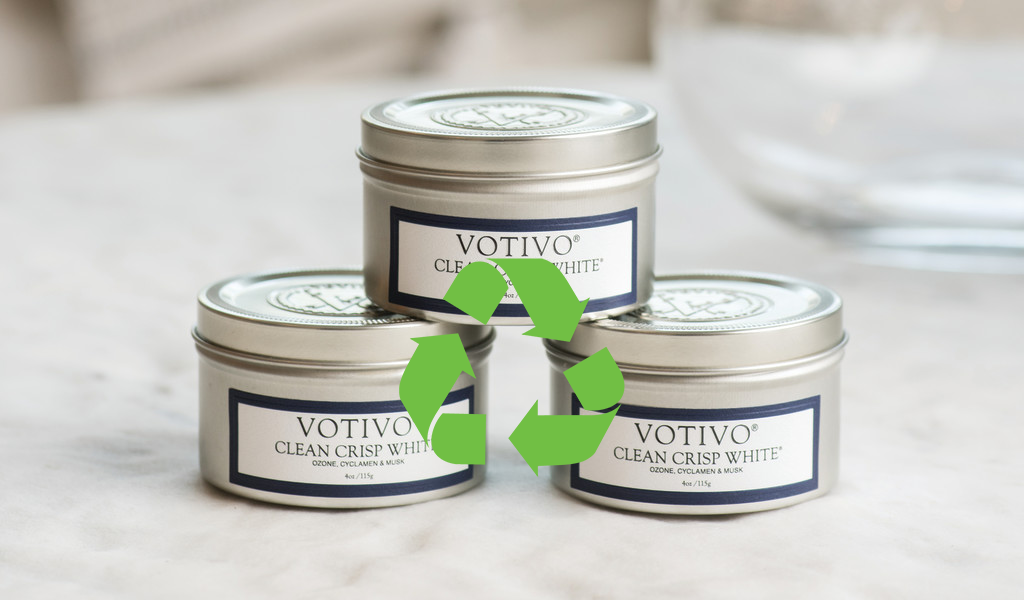 Return Your Used Votivo Travel Tin Candles
In Feb 2021, we introduced Votivo - the maker of some of the best scented candles in the world - to Malaysia. Other than the intoxicating scents, what we love about Votivo is that the travel candles are filled in a very recyclable material, that is, tin-plated steel.
This presents an opportunity for us to participate in the waste sorting process. When you drop off your used Votivo travel tin candles to us at your nearest retail store, our store associates will do the following:
Peel off the front sticker label;
Peel off the bottom sticker label; and
Remove any leftover wax.
We are working with a scrap metal collector who will pick up these tins from us on a regular basis.